Quinoa Veggie Burger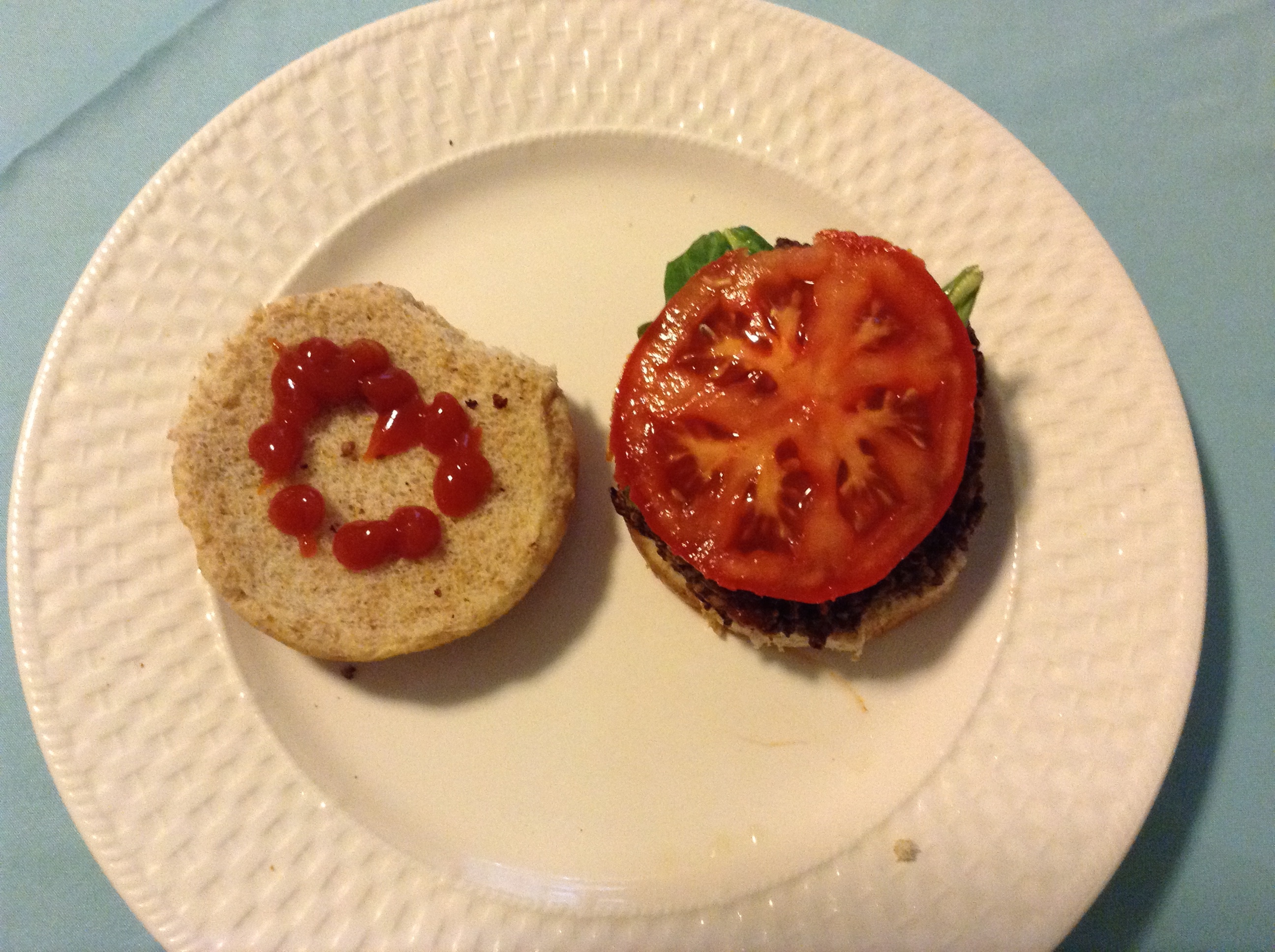 Quinoa (keen-wah).  I'd heard of it and that it was good for you, but had no idea what it was or how to use it.  After doing a little searching, I discovered a recipe on EatingWell.com that sounded good: Quinoa Veggie Burgers.  I liked hamburgers, and the other ingredients sounded pretty good as well.  So, I decided to give it a try.

Ingredients
1 cup water
1/2 cup red quinoa
1 tablespoon canola oil
1 cup diced onion
2 cups finely chopped cremini or white button mushrooms
1 teaspoon minced garlic
3/4 teaspoon dried marjoram
1/4 teaspoon dried oregano
1 large egg
2/3 cup shredded reduced-fat Cheddar cheese
1/2 cup whole pecans, toasted and finely chopped
1/3 cup quick-cooking rolled oats
1 tablespoon reduced-sodium soy sauce
8 small whole-wheat burger buns
Process:
The first step was pretty simple: heat the water and quinoa together until they boil, then cover and simmer for about 15 minutes.  This was pretty easy – just like cooking rice.  While the quinoa was cooking, I got to doing what else I could to prepare dinner.
For starters, I set out to toast the pecans.  Again, this was pretty easy.  I followed a tip on the recipe and, after measuring out the amount I needed, roasted the pecans on a cookie sheet for about 7 minutes at 350 degrees.  While the quinoa was still cooking, I used my food processor to chop/dice an onion, the roasted pecans, and an 8 oz package of white button mushrooms.  Once the quinoa was finished cooking, I set it aside to cool for about 10 minutes, and then fluffed with a fork.
After heating up the oil in a saucepan for about 5 minutes, I added the mushrooms, garlic, marjoram, and oregano, cooking for about another 5 minutes.  This was then set aside to cool as well.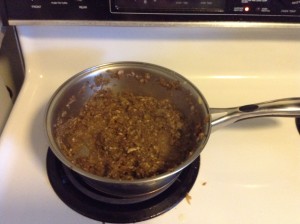 Once the mushrooms/onions were cooled down, I combined them with the quinoa, a beaten egg, and all the other ingredients in a large bowl until everything was mixed pretty well.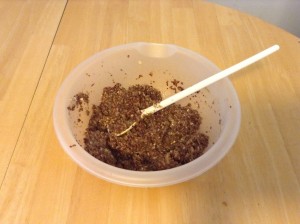 Then, using a 1/2 measuring cup, scooped the mixture into 8 "patties" on a greased cookie sheet.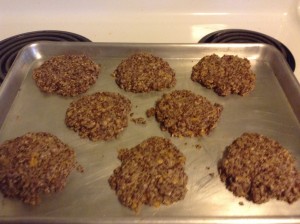 The patties were then cooked for about 28-30 minutes at 350 degrees.  After that, it was time to place them on the buns, add my favorite burger toppings – and have a try!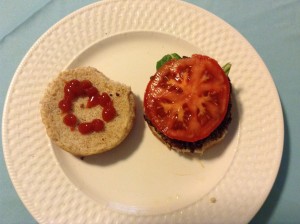 Verdict
These were a little crispy, but VERY good!  Everything mixes together so well that you can't pinpoint any one ingredient.  I fell in love with these and have cooked them at least three more times since I first discovered the recipe four months ago.  The kids enjoy them as well.  The last time we made them, AJ ate a whole burger (not just the bun like she usually does)!
If you are looking for a recipe to introduce you to quinoa, I highly recommend giving this a try!