Addict to Athlete 5K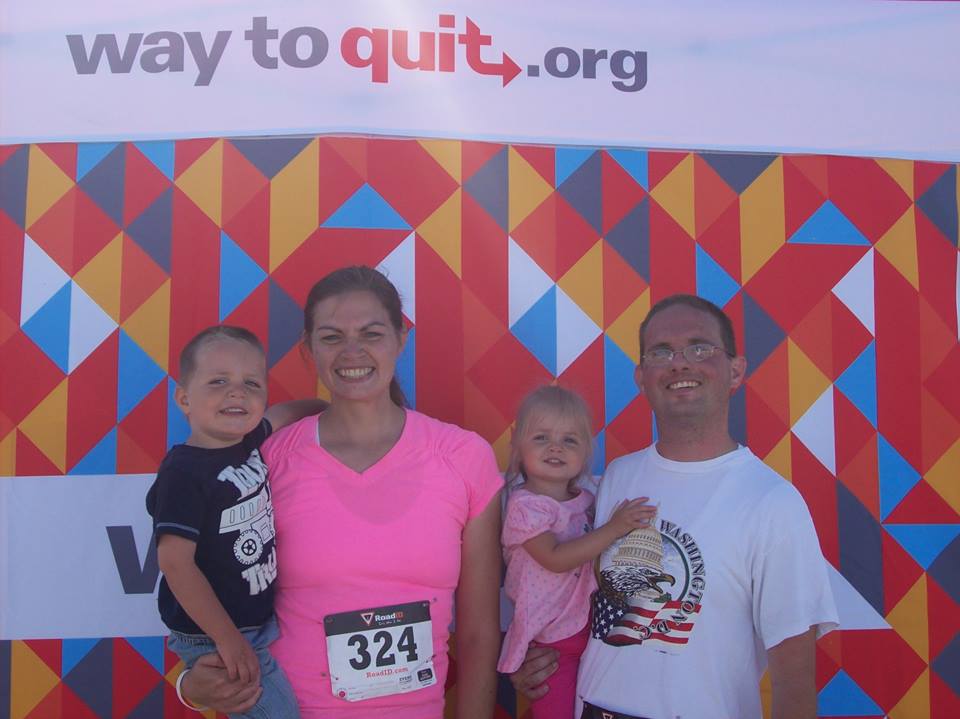 September 6 was another 5K I was planning on running, but this one was going to be different.  My family had been on the sidelines watching me for all my other races.  This time, they were joining me!
For at least a month, Josh and I had planned on doing the Addict II Athlete 5K.  W  The race was free to register, but we each bought a wristband for people we knew that are in recovery from addiction.
When we first arrived, I saw the usual things I had at all my races this summer: people of all shapes and sizes stretching, doing warm up runs, or just standing around visiting.  This race, however, wasn't actually a race.  There was no official time, no gun to start everyone off, no medals for those who finished before everyone else.  It was just people coming together to celebrate those who were recovering from addiction, or to remember those who had lost their battle with addiction.
With both kids buckled in the stroller, Josh and I headed to the starting line.  The founder of the organization didn't have a gun or a whistle.  He simply asked those participating "Who am I?" to which everyone would respond "I am a champion!".  He finally said "Go," and we were off.  Josh and I started off walking and then quickly progressed to a speed walk.  Every now and then we'd go for a little jog, especially up the hills.  PJ and AJ were enjoying the ride, though PJ would vary between asking us to go faster and slower.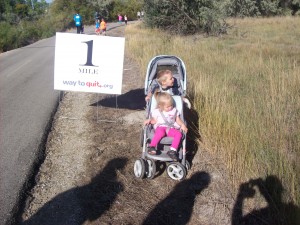 Josh and I had conversations about anything we could think of.  We talked with the kids about the things around us – the water on the lake, the geese flying south, the dogs running with their owners.  We went up and down a couple hills, and then we stopped on the way back for a little bit so the kids could get out and run with us.  AJ didn't last very long, but PJ probably went a quarter mile before wanting to stop.  We began speed walking again after the kids were back in the stroller.  Once we came around the last bend and saw the finish line, we both booked it as fast as our legs could carry us.  There was a timer for those who were interested in tracking their time.  Though we couldn't see the exact time on the clock as we crossed the finish line, we think it was either 46 or 48 minutes.  However, I think the "clock" was started with the 10K, not the 5K.  Still, not bad for power walking while pushing a double stroller!
After we got back, we walked around for a bit.  The kids got some pictures with characters that were walking around and we looked at a silent auction that was going on. We left the race with a some oil changes, two tired (but happy) kids, and a great memory of us being together as a family.
One of the rushes I've gotten with all of my races has been the cheering squad at the start and at the finish lines.  However, nothing beats having that cheering squad with you throughout the entire race!